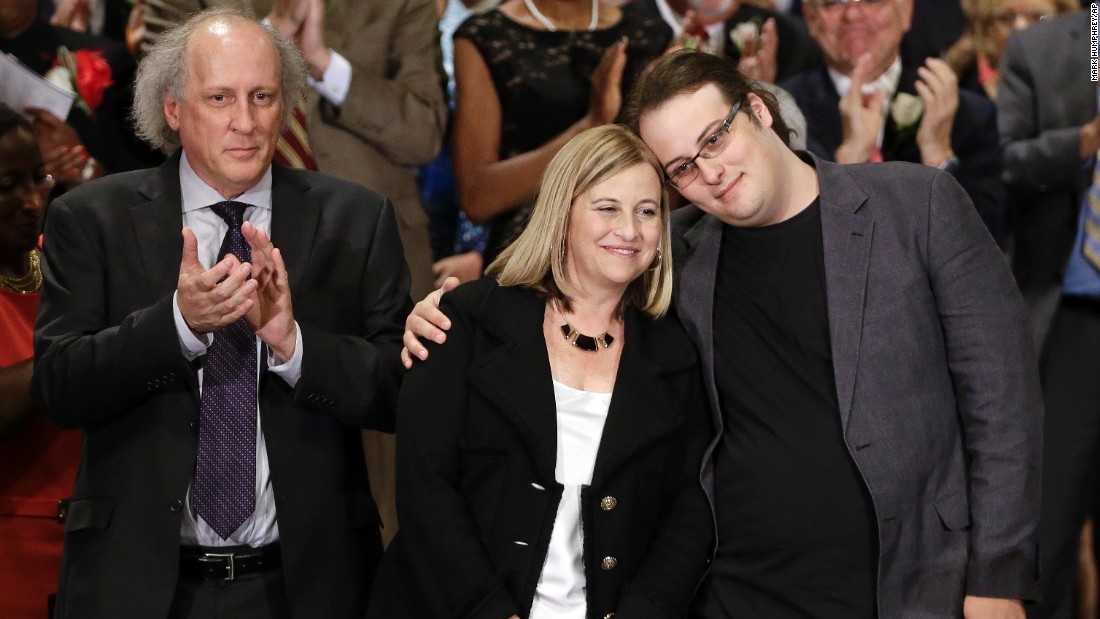 (CNN)Max Barry, the 22-year-old son of Nashville Mayor Megan Barry, died last month from an accidental drug overdose complicated in part by morbid obesity, an autopsy report said Wednesday.
He had several drugs in his system at the time of his death, including methadone, THC, cocaine, alprazolam and hydromorphine, according to the Jefferson County coroner's report.
The report said he also had other health problems, including hypertension, fatty liver disease and fatty deposits in two of his major arteries, and a reported "history of prescription drug abuse with withdrawal symptoms."
Since her son's death on July 29 in Littleton, Colorado, Barry has spoken openly about his struggles with drugs, saying that transparency may help others confront similar problems.
"I cannot tell you how many people have come to me and shared their own grief stories about a loved one who died where they never talked about it before," she told CNN's Jake Tapper in an interview on Tuesday. "And I think that as a community, we aren't ever going to get in front of this
epidemic
if we aren't actually having these kind of very frank conversations about what's killing our children."
Barry
said that her son had gone to rehab last year.
"He spent a month in rehab, which was a great gift. We were able to make that happen for him and make it happen quickly because we had access to health care," she said.
"And actually, that got him back on the right track," she said. "He went back to school. He graduated in his senior year this year and was headed to his next phase of life. He made a really stupid choice two Saturdays ago and it's one he can't ever undo. "
Max Barry graduated from the University of Puget Sound in Tacoma, Washington.
Asked about policies to treat drug addiction and combat the opioid crisis, she mentioned the problem of overprescribing and the importance of a federal role in the fight. Barry spoke about her son's use of Xanax, which is a trade name for alprazolam, a drug used to treat anxiety.
She cited the importance of providing enough treatment beds and the need for first responders to be equipped with Narcan, the brand name of naloxone — a drug used to help reverse overdoses.
"We have to recognize that this is an
epidemic
and we have to make sure that those resources are out there," she said.
Read more: http://www.cnn.com/2017/08/09/health/nashville-mayor-son-death-autopsy/index.html