Cutting down doesnt have to be a chore. Try these simple tricks to cut alcohol consumption while maximising your pleasure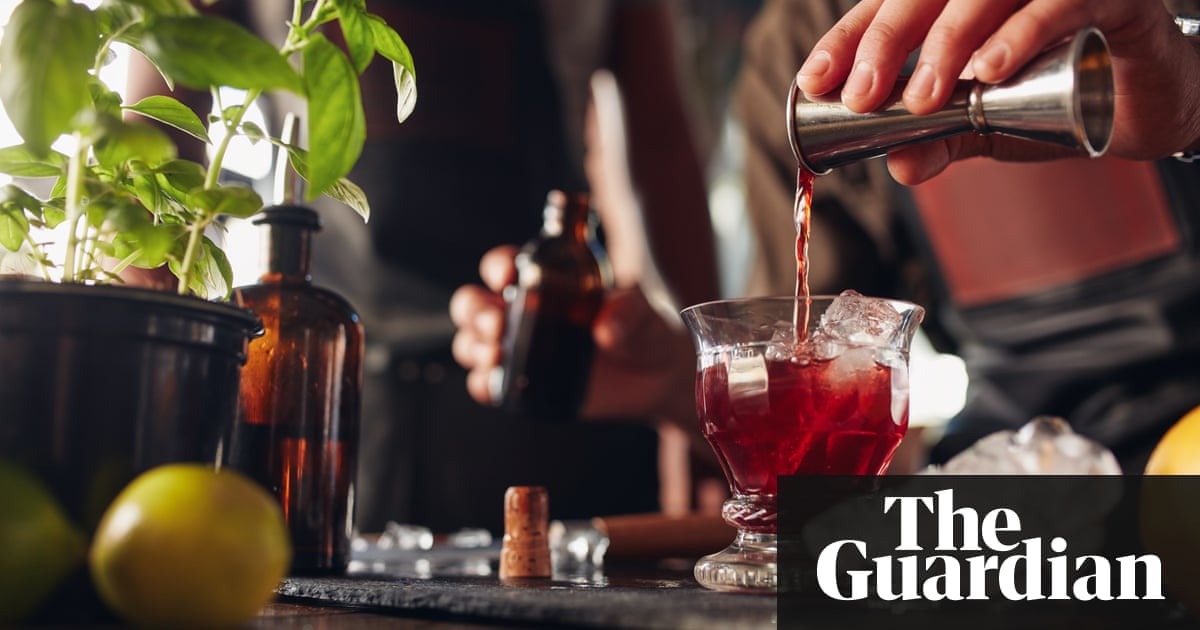 Sandwiched as it is between the first socially sanctioned dry periods of the year (Dry January, Febfast) and the later ones (Dry July, Ocsober), March can be a pretty boozy month. Those of us who abstained from drink after the excesses of Christmas have now probably eased back into our regular consumption patterns. When it comes to Anglophone drinking culture, its often feast or famine, which isnt exactly a healthy approach.
Most people who consume alcohol regularly do so despite knowing the health risks involved not just the risk of hangovers but, over the long term, much less pleasant health conditions, including cancer.
Nonetheless, many of us continue to imbibe, for any of a number of reasons cultural, social or simply because it gives us pleasure. So how can you maximise the pleasure that drinking gives without increasing the quantity of alcohol you consume?
As someone who has derived a living from working with and writing about booze, Ive used a few of these techniques over the years to recalibrate my own quality-to-quantity ratio. I hope youll find them useful.
1. Measure your drinks and your glassware, too
At a dinner party recently, I was handed a gin and tonic that nearly blew my head off with its potency. The host had made a round of them after some wine had been consumed, and she had eyeballed the gin pour rather than measuring. Its a common occurrence and it can easily lead to overconsumption because its easy to rationalise a glass of extra-strong rum and coke as just one drink.
The simple solution is to make like the professionals and invest in a jigger those little metallic or plastic measuring devices for spirits and use it for every drink you make for yourself. (The size of the jiggers you find may depend on your location US jiggers measure in ounces, Australian ones in 30ml increments and UK ones in 25ml or 35ml increments.) You can get a cheap one from your nearest restaurant supply store, but if you want to splash out I can recommend the Leopold model by Cocktail Kingdom.
If you drink wine, it also pays to know exactly how large your glasses are and to what level you should fill them. Wine glasses are now, on average, seven times larger than they were in the 1700s, which can lead to inadvertent over-serving based on the its just one glass principle.
An easy way to find out the ideal fill level is to measure a half-cup (125ml) of water and pour that into your wine glass. Take note of where the water level lies and use that as a target for your wine pours. As a bonus, youll find drinking wine more enjoyable with smaller pours, as there will be more space in the glass for the wines aromas to express themselves and develop.
2. Get to know and love lower ABV alternatives
Unlike full-fat versus skim milk, lower ethanol levels dont necessarily mean less flavour. One of the quickest ways to drop your alcohol consumption is to swap your favourite hard spirit for a fortified wine analogue something thats on the same wavelength but has less ethanol.
For instance, if you enjoy the herbaceous complexity of gin and tonic, youll probably equally enjoy a high-quality vermouth with a splash of soda. If you like to finish your meal off with a finger or two of whiskey or brandy, you might find that a measure of madeira, oloroso sherry or rancio sec does the job just as well.
The world of fortified wines is surprisingly diverse you can even find a vermouth-based alternative to strawberry liqueur (Dolins Chamberyzette) or a quinquina with a pronounced orange flavour that can stand in for a post-dinner Cointreau (Distilleries de Provences Orange Colombo).
Fortified wines are often used in cocktails as modifiers something to soften the blow of the harder spirits. But they also make great bases for cocktails in their own right, as the bamboo cocktail proves. This drink, supposedly the first cocktail to be invented in Japan, drinks like a sherryfied version of a dry martini its the perfect tipple for when you crave a bracing aperitif but dont want to drink a glass of cold gin.
Make it at home: bamboo
If you find the bamboo cocktail a bit too dry and lenten, you can fatten it up with a teaspoon (5ml) of syrup, made from one part water to one part sugar.
45ml fino or manzanilla sherry
45ml dry vermouth
1 dash orange bitters
1 dash aromatic bitters
Build ingredients in a mixing glass. Add ice and stir until chilled. Strain into a chilled cocktail coupe. Garnish with a twist of lemon peel.
3. Spend more money on less booze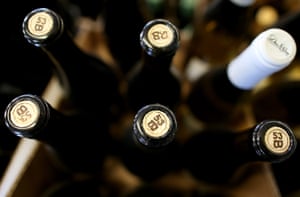 Read more: https://www.theguardian.com/lifeandstyle/2018/mar/16/losing-the-booze-five-ways-to-drink-less-without-missing-out