Actor Eddie Redmayne, who won an Academy Award for his big-screen portrayal of Stephen Hawking, is paying tribute to the renowned physicist, who died on Wednesday at age 76 from complications stemming from amyotrophic lateral sclerosis.
"We have lost a truly beautiful mind, an astonishing scientist and the funniest man I have ever had the pleasure to meet," Redmayne said in a statement via The Hollywood Reporter. "My love and thoughts are with his extraordinary family."
The British actor famously portrayed Hawking in the critically acclaimed 2014 romantic drama "The Theory of Everything," which documented Hawking's early days at Cambridge University, where he met his future wife Jane Hawking, played by actress Felicity Jones.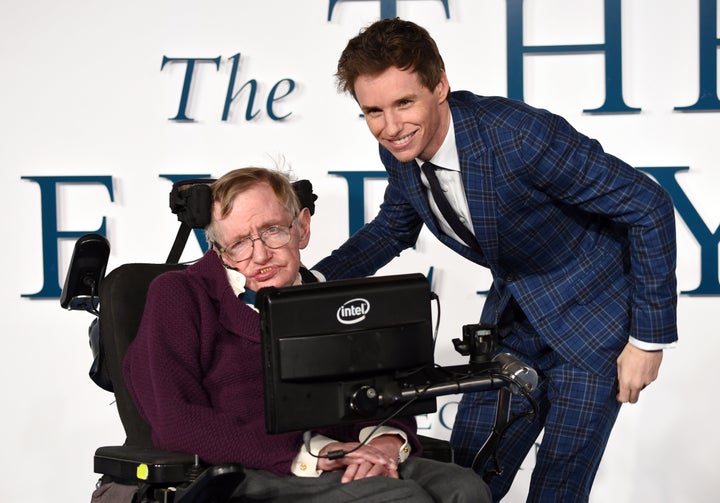 Jones also expressed condolences. "So sad to hear of Stephen's death. Stephen Hawking pushed the boundaries of who we are and what we believe," she said in a statement. "An extraordinary human who could bring humour to the most despairing moments and find hope in the unknown. He showed the world that anything is possible. My thoughts are with his wonderful family in this difficult time."
Hawking gave the film his blessing and met with Redmayne, who spent months researching his speech patterns and physical ticks, a few days before filming. Later, after screening the film and remarking that it didn't get his electronic voice quite right, Hawking offered to lend his actual electronic voice to the filmmakers.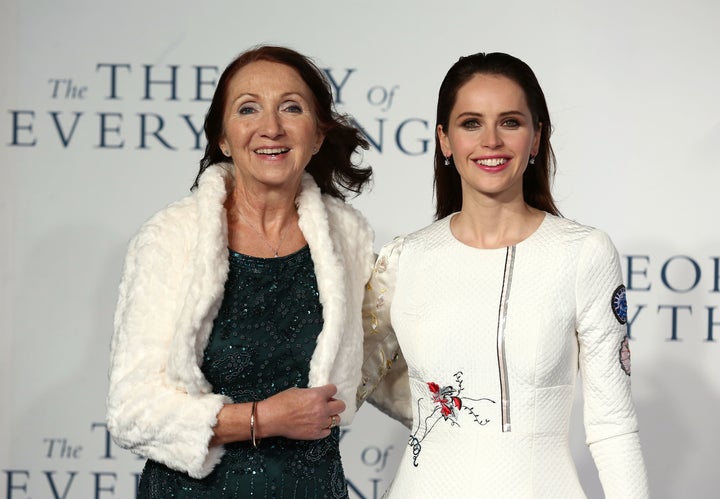 "When I met Stephen, it was this astounding moment with this man who'd become an idol in my mind. I actually had feared, 'What if this man ends up in reality being nothing like what I predicted?'" Redmayne told The Hollywood Reporter in 2014 about meeting Hawking in person. "Fortunately, in that meeting, he just emanated humor and wit and a joy of life. It became absolutely clear in meeting him that the illness is secondary."
Hawking apparently shared a fondness for Redmayne as well, describing the film as "broadly true" and praising his performance.
"I thought Eddie Redmayne portrayed me very well in 'The Theory of Everything' movie. He spent time with ALS sufferers so he could be authentic," Hawking said in a post on Facebook. "At times, I thought he was me. Seeing the film has given me the opportunity to reflect on my life. Although I'm severely disabled, I have been successful in my scientific work. I travel widely and have been to Antarctica and Easter Island, down in a submarine and up on a zero-gravity flight. One day I hope to go into space. I've been privileged to gain some understanding of the way the universe operates through my work. But it would be an empty universe indeed without the people that I love."
Read more: http://www.huffingtonpost.com/entry/eddie-redmayne-remembers-stephen-hawking-as-a-truly-beautiful-mind_us_5aa954dde4b0600b82ff6360