Bradley, who was born in Gainseville, Florida in 1948 and was compared to James Brown and Otis Redding, had been battling stomach and liver cancer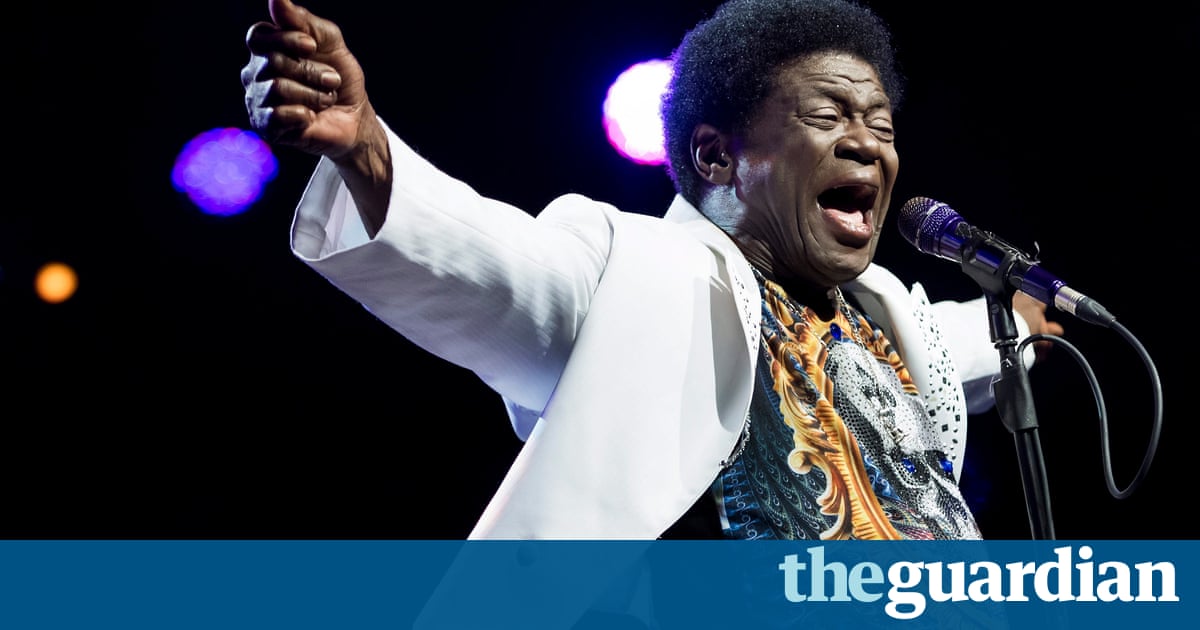 The soul singer Charles Bradley has died, it was announced on Saturday. He was 68.
Bradley received a diagnosis of stomach cancer last year. Earlier this month, announcing the cancellation of tour dates in the US, South America and Europe, he said that though he had beaten that illness, the cancer had spread to his liver.
I love all of you out there that made my dreams come true, he said in a statement then. When I come back, Ill come back strong, with Gods love. With Gods will, Ill be back soon.
On Saturday a statement posted to social media said: It is with a heavy heart that we announce the passing of Charles Bradley. Thank you for your thoughts and prayers during this difficult time.
Born in Gainesville, Florida in 1948, Bradley was raised in poverty in Brooklyn. He travelled widely, working jobs including being a cook in a psychiatric hospital in Maine, and was homeless for a time. Not long before he was discovered performing a James Brown tribute act under the name Black Velvet, his brother Joe was murdered.
It took 62 years for somebody to find me, he told NPR in 2011, but I thank God. Some people never get found.
In a 2016 interview with Rolling Stone, he said his first experience of a James Brown concert, at the Apollo Theater in New York City in 1962, was breathtaking.
I didnt know who James Brown really was but I wanted to go see, he said. When they called James Brown on stage, Ill never forget they had this purple light and yellow light my two favorite colors. And when they introduced him, he came flying on the stage on one leg and I said, What in the hell is this?
And I was mesmerized. I was just gone. I was just shocked. Shocked. I said, Wow. I wanna be something like that.
As well as comparisons to Brown, Bradleys voice and full-bodied style attracted comparisons to Otis Redding. In 2014, he told the Guardian: To stand on stage and sing is a blessing given by the grace of God.
When Im out there, I try to give everybody a little taste of my soul. I look out at peoples faces and I see traces in them that I see in myself: a lot of hurt and pain. I try to give them joy: thats my main motivation.
Its not really about being on stage its about reaching to people and giving them the truth about who I am.
He released three albums on the Daptone label: No Time for Dreaming (2011), Victim of Love (2013) and Changes (2016). Hit songs included The World (Is Going Up in Flames) and Strictly for You and he performed at festivals including Primavera Sound, Coachella, Lollapalooza and Glastonbury.
Reviewing Victim of Love, Guardian music critic Alexis Petridis wrote: It is perhaps a little romantic not to mention voyeuristic to suggest that the travails of Bradleys life have somehow etched themselves on to his voice, but theres no doubt that his singing is remarkably powerful. Its rawness touches a nerve.
Among tributes paid on Saturday, the Afghan Whigs frontman Greg Dulli wrote: Goodnight, Charles Bradley. You sang from beyond and gave the best hugs. The Canadian jazz quartet Badbadnotgood said: We shall forever remember the amazing shows we played together and the moments that the Screaming Eagle of Soul through his power and spirit made us cry. Rest In Peace to a true hero CB.
In 2012, the singer was the subject of a documentary, Charles Bradley: Soul of America. Earlier this year he received an Emmy nomination for a performance on CBS daytime TV.
Read more: https://www.theguardian.com/music/2017/sep/23/charles-bradley-soul-singer-dies-68